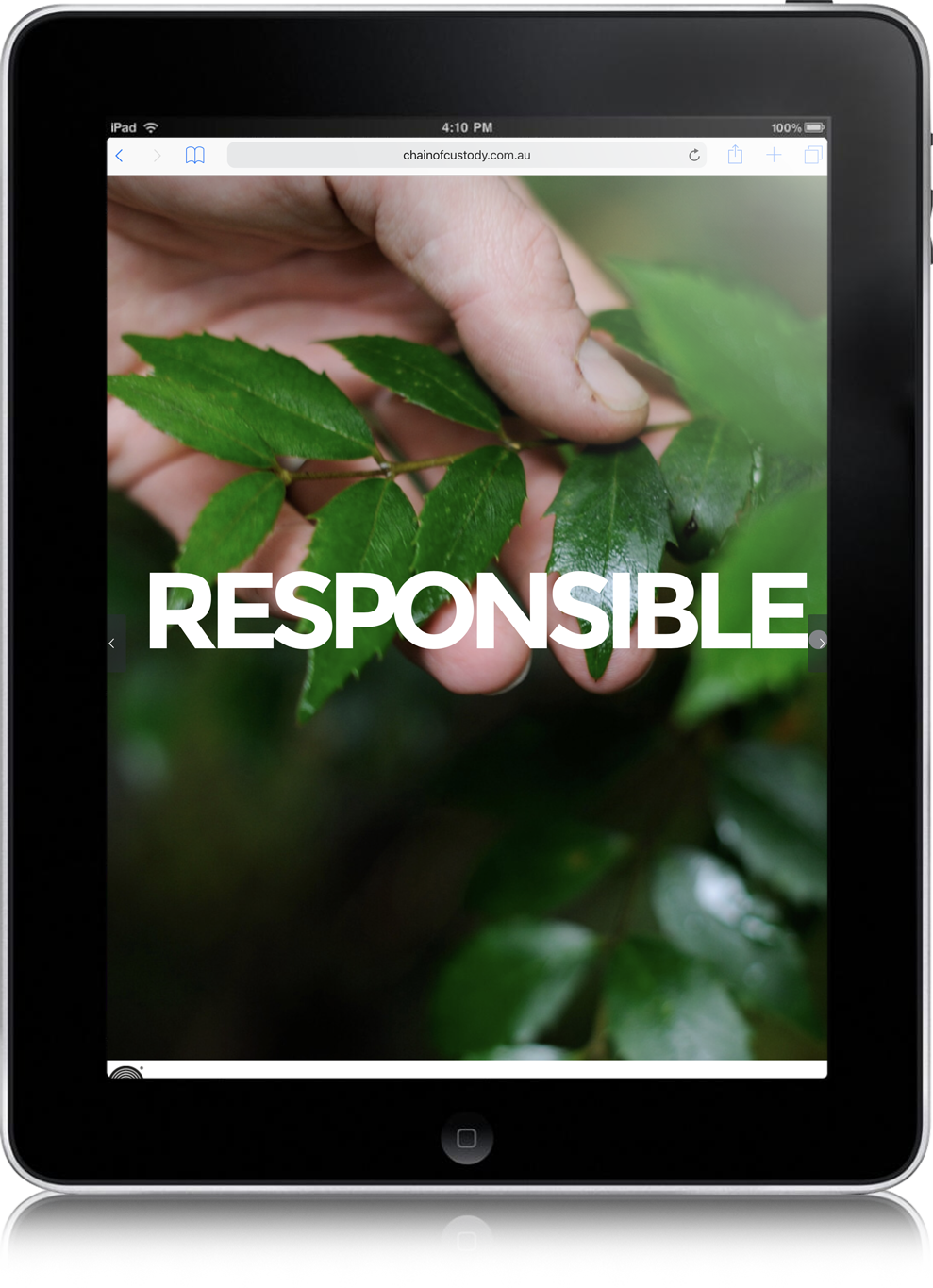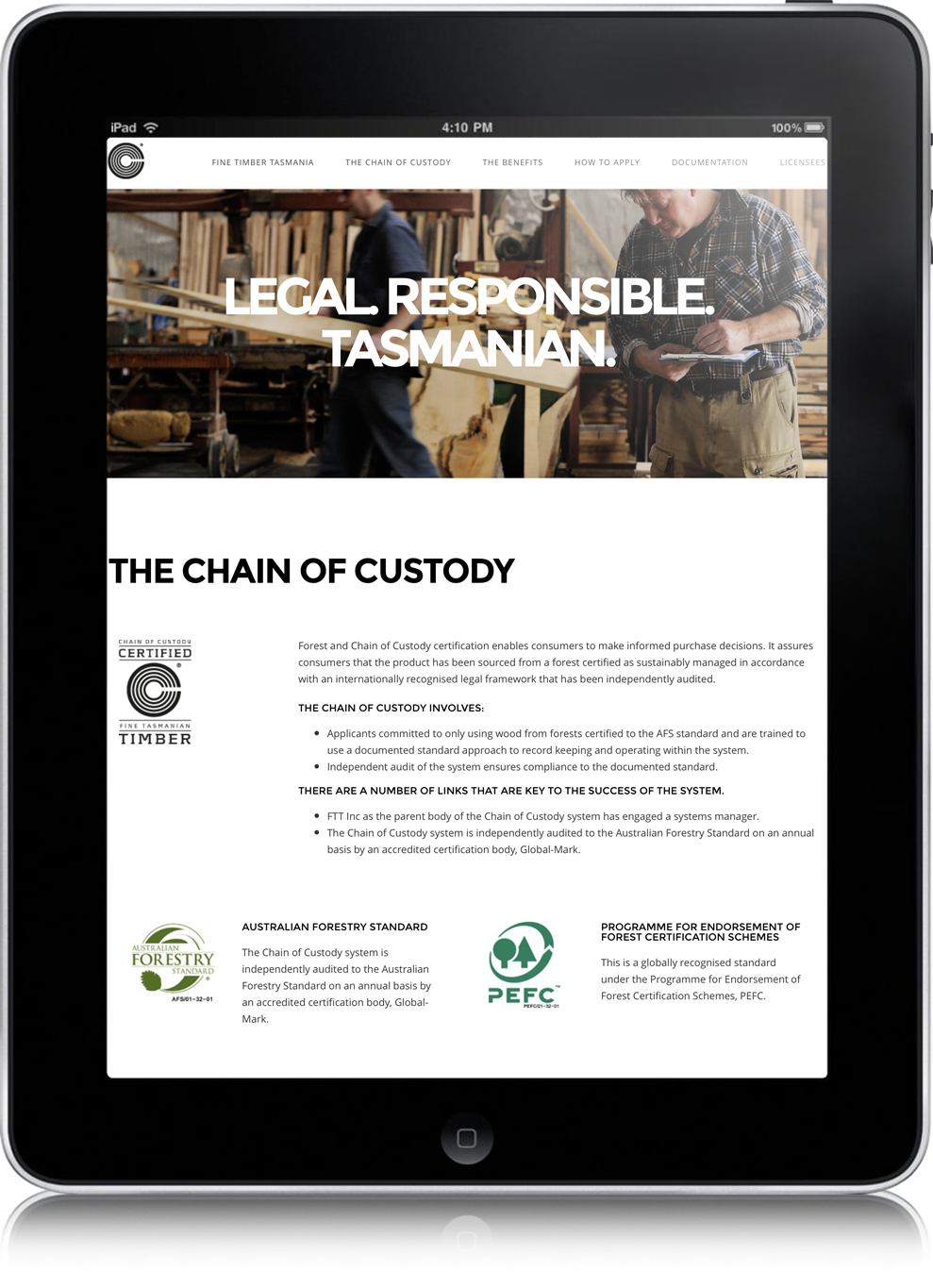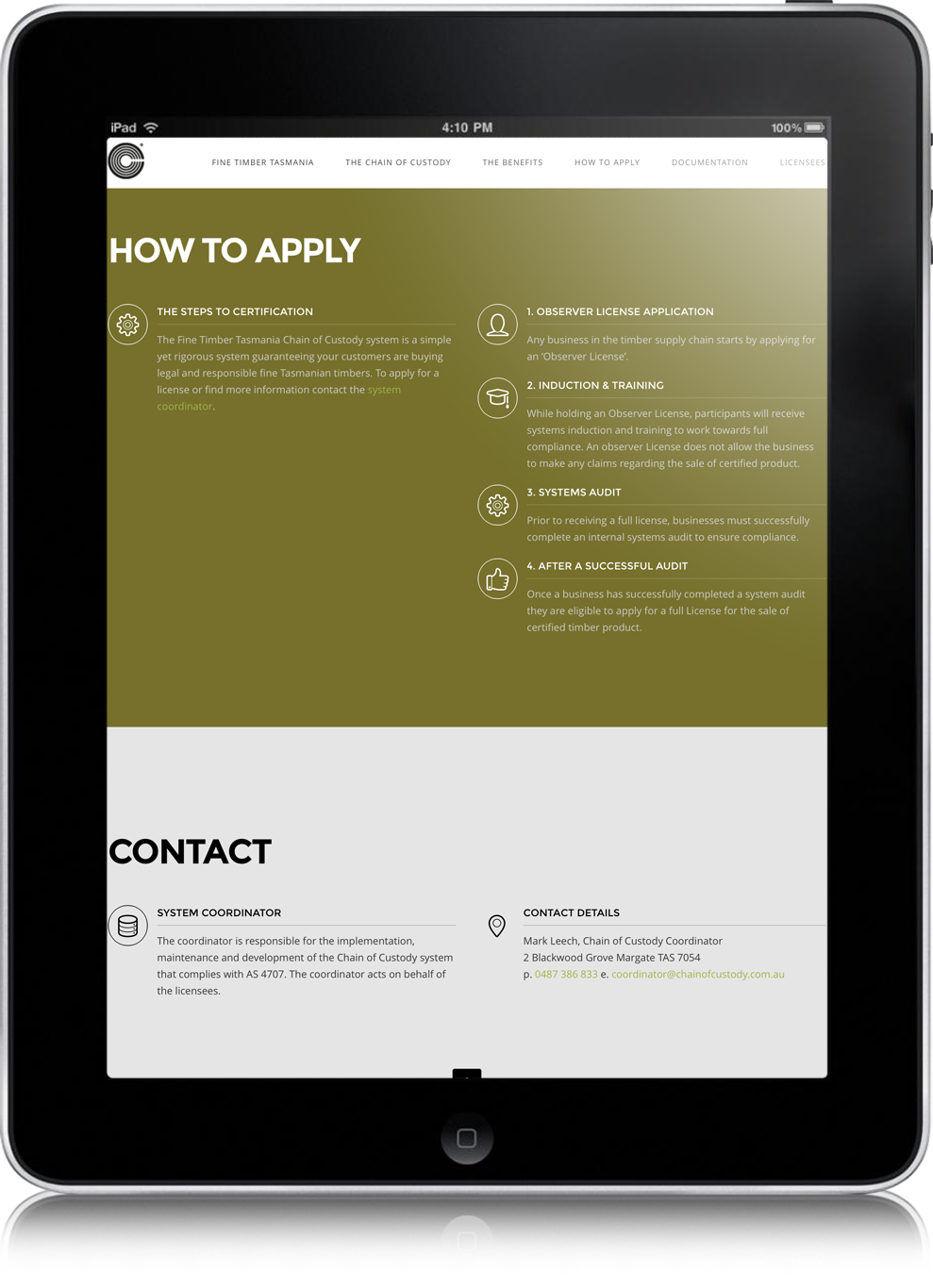 Certification Website
Fine Timber Tasmania, Chain of Custody.
If there is anything we love more than helping get small business online it's Tasmania. Fine Timber Tasmania's Chain of Custody certification system ensures the legal, sustainable and responsible harvest of Tasmanian timber.
The system is the first of it's kind in the world that looks to manage specialty timbers as found in Tasmanian forests.
_nology worked on a range of materials, events and marketing initiatives over a number of years to assist in the education and promotion of the certification system. The Chain of Custody system assists in the recognition and value of Tasmanian timbers throughout the world.