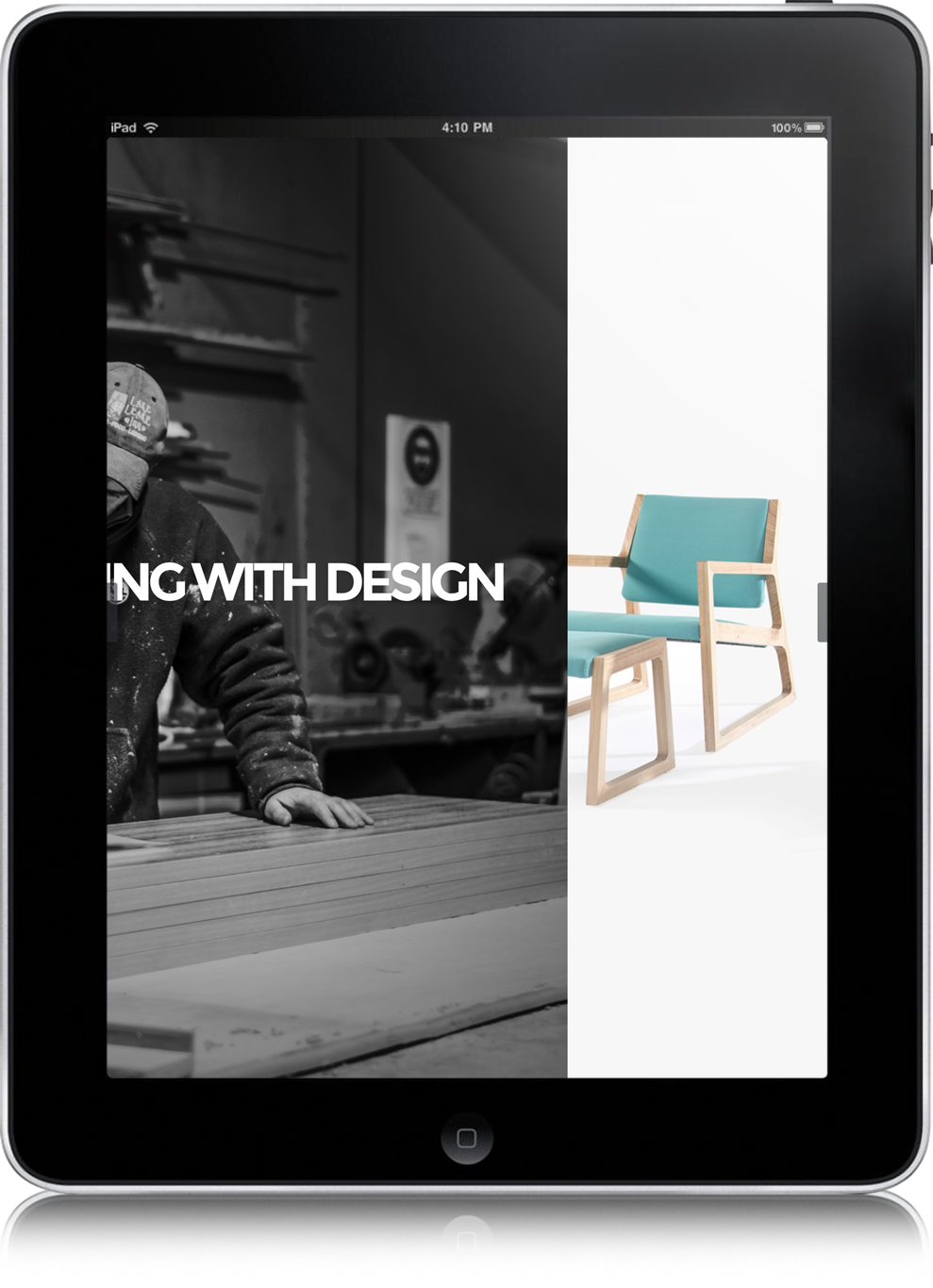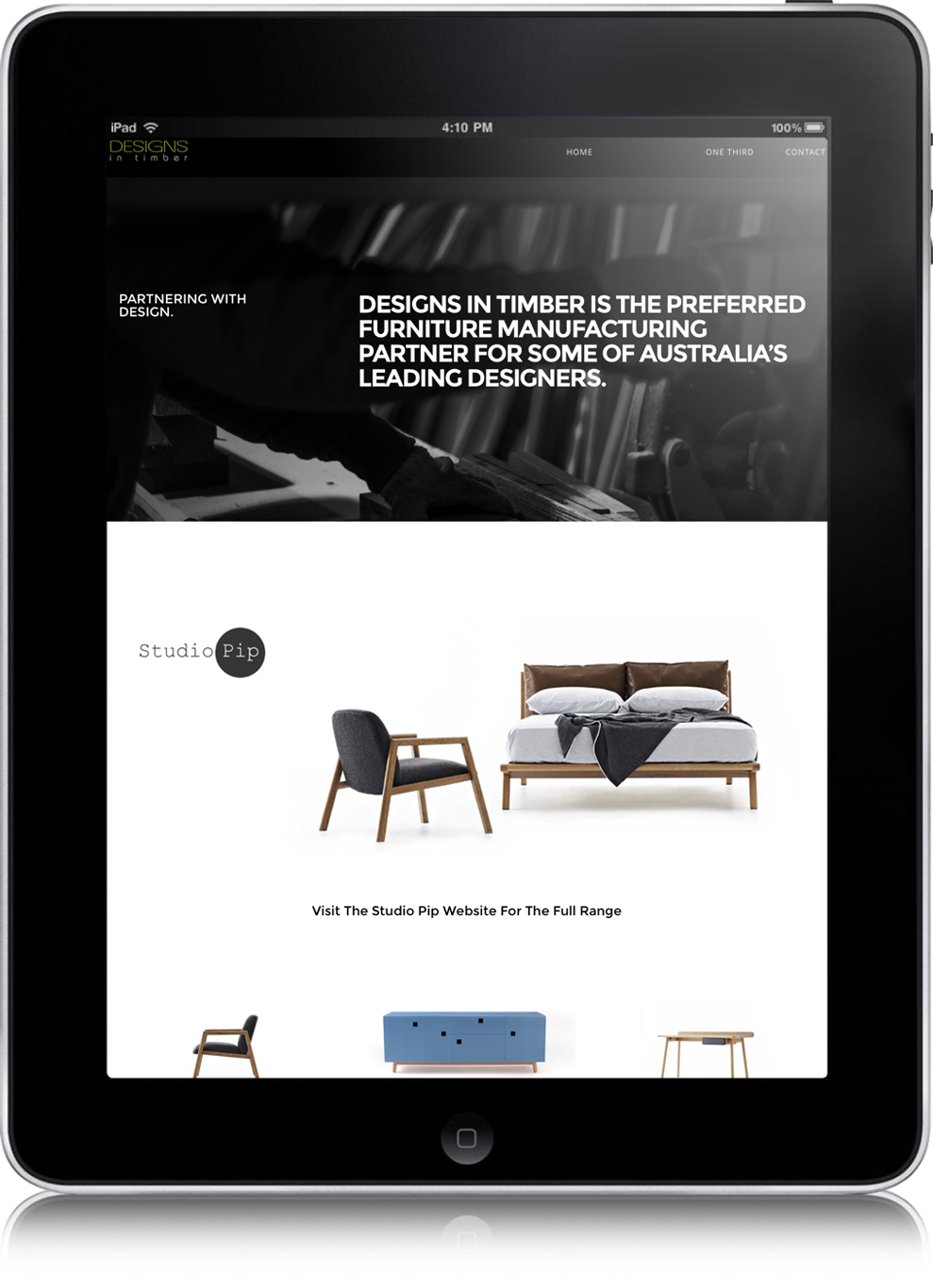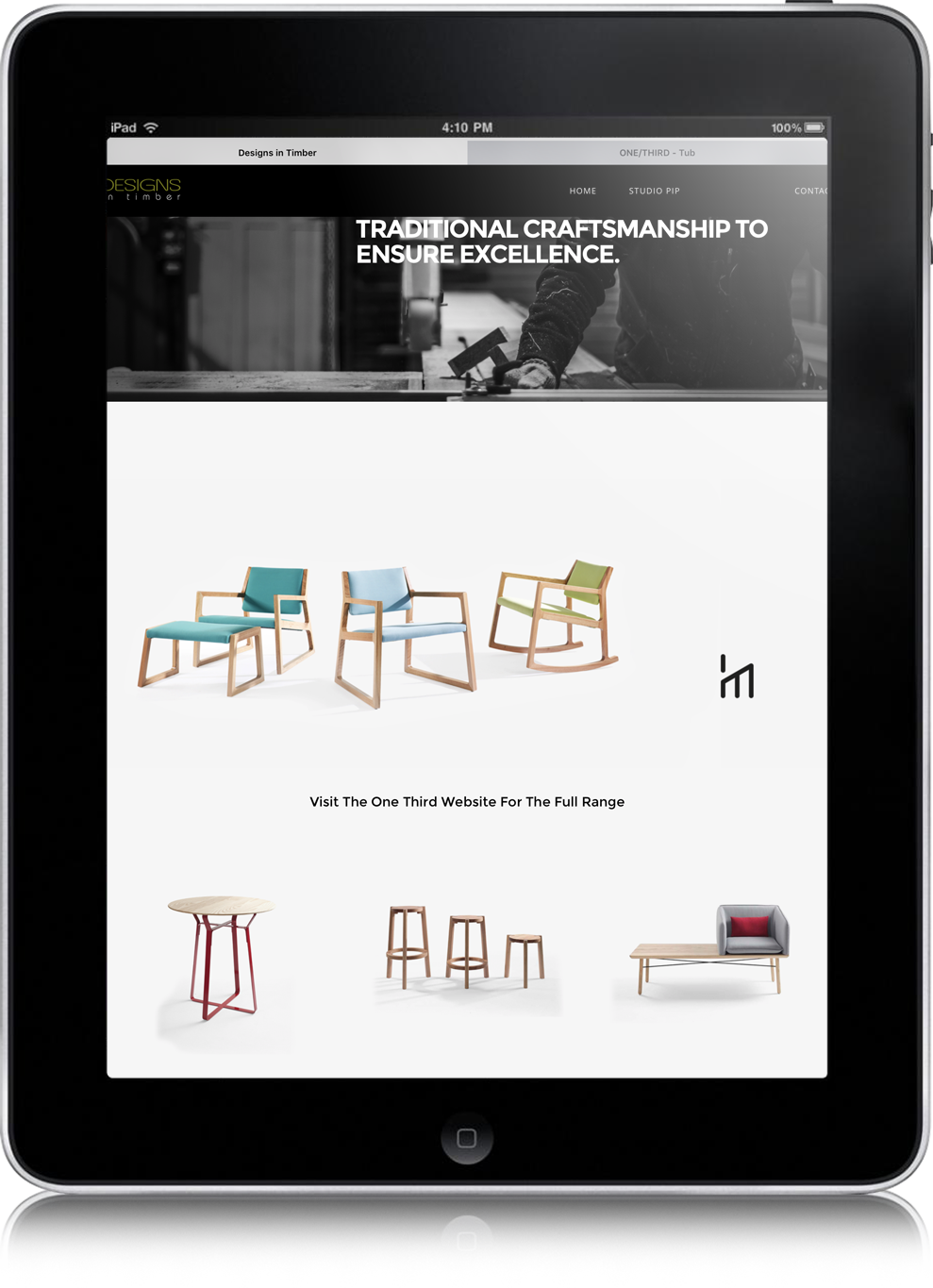 Business Website
Designs in Timber, Launceston, Tasmania.
We love working with a small business that push the boundaries of quality and design and Designs in Timber is a perfect example. Manufacturing furniture in Australia is difficult at the best of times but Designs in Timber has bucked the trend by engaging with Australia's leading designers to keep their business at the pointy end of the field.
Designs in Timber manufacture a diverse range of furniture from their workshop in Launceston, Tasmania and we worked with them to provide an online showcase of their popular furniture items from stools and chairs through to luxurious bedroom suites.
The website focused on the furniture as the hero and we worked with leading photographers to showcase the work in it's best light. With the bulk of the furniture made by Designs in Timber being exported to markets through-out Australia it was important that the website deliver the right amount of information to engage new customers. Based on an e-commerce platform the website allows visitors to view the vast range of furniture in a structured format across all devices.