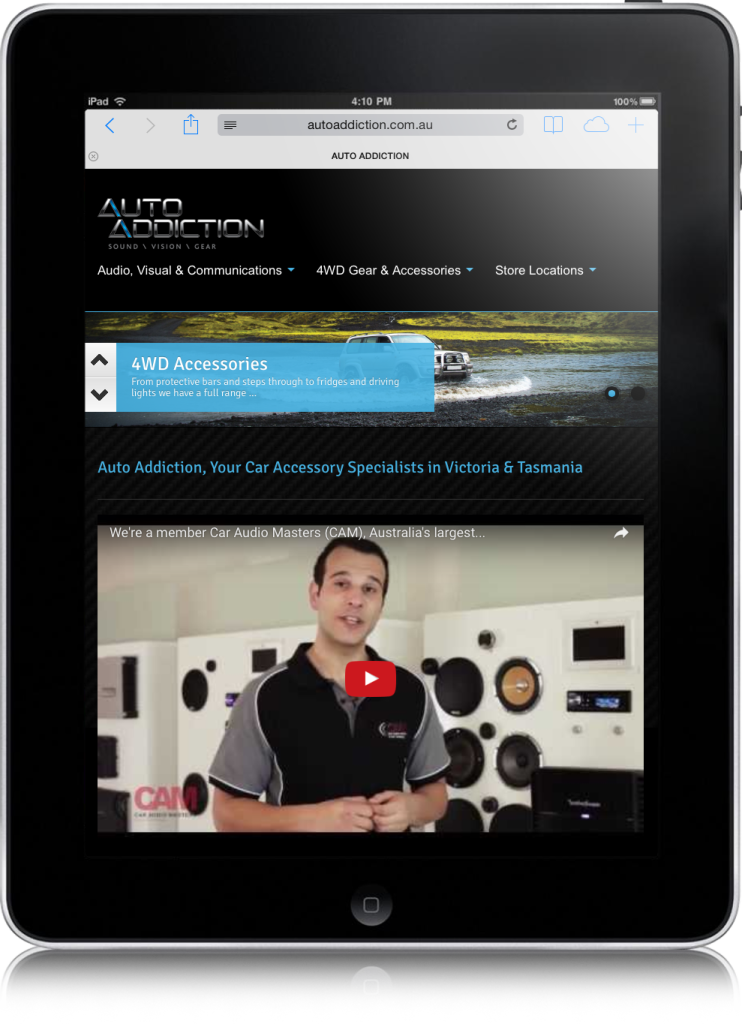 AUTO ADDICTION – WEBSITE
Auto Addiction represents the merger of three individual businesses' located in Tasmania and regional Victoria. In 2010 three independent retailers and installers of specialised 12v automotive products joined forces to better position themselves in a competitive market, while each business had its own strengths the unified approach has created benefits in terms of brand visibility and the streamlining of products and services offered over three sites and two states.
The current Auto Addiction web site was first launched in June 2011.
KEY WEBSITE FEATURES
Create a professional client-managed online presence
12+ pages of unique content and product architecture
Facebook and YouTube integration
Keyword optimised copy
Full analytics
WordPress platform and content management (self managed)
ADDITIONAL WEBSITE SERVICES
Hosting and maintenance
Full site analytics