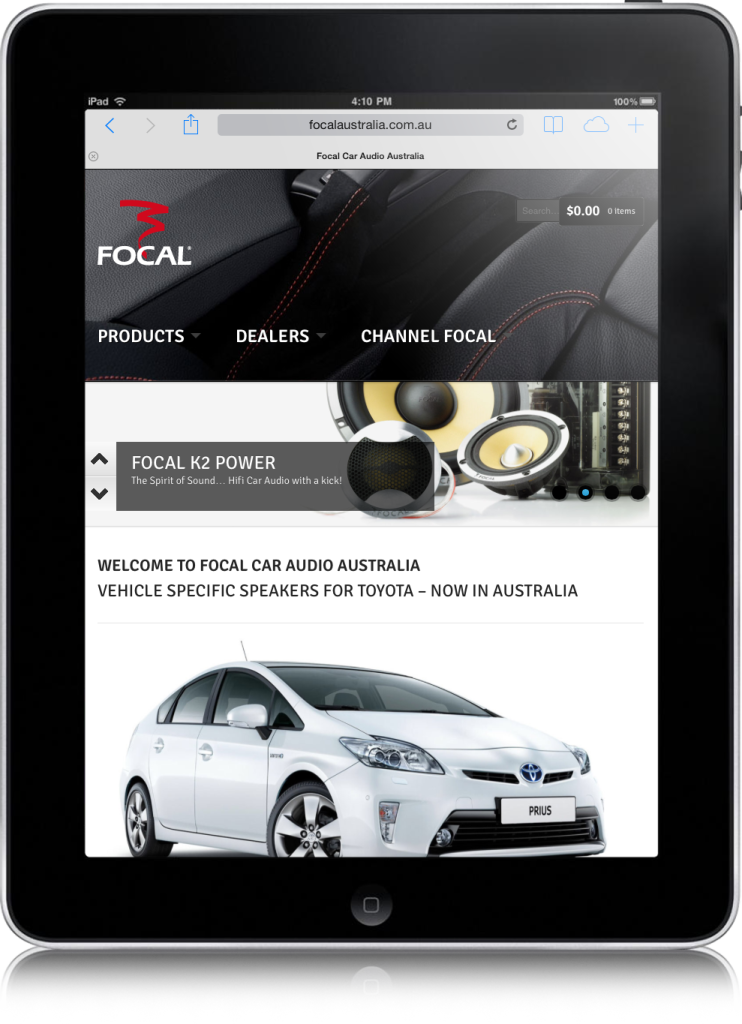 FOCAL AUSTRALIA – BUSINESS WEBSITE
_nology developed the business website for Focal Australia, the authorised Australian distributer for Focal LM Lab loudspeakers based in Sydney. Since 1979 Focal has been the world leaders in manufacture of high-end acoustic loudspeakers. They specialise in the design and manufacture of carefully-crafted, high-end components and the Australian business website had to perform accordingly.
Looking at the extensive product mix that the website had to manage, _nology studied a number of Focal website's from around the globe. The Focal product range is broken into three major performance orientated categories. Typically this is the only way they have been presented online. _nology developed a menu system that allows customers to view products across all three ranges simultaneously. Ultimately allowing visitors to the website to make choices by size and features, often up selling themselves to the higher range.
The Australia Focal business website attracts visitors form the world over. The flexibility and logic of the custom designed navigation system makes it easier to search for products and information than some of the other international Focal business websites.
_nology's partnership with Focal Australia began in 2006 with their first official authorised Australian business website, with the current site launched in December 2012.
KEY BUSINESS WEBSITE FEATURES
Develop a product based business website as a reference for all Australian dealers
30+ pages of unique content
100+ pages of product with detailed filter search function
Dynamic store finder
Embedded Vimeo, Youtube and Audio players
Keyword optimised copy
Full analytics
WordPress platform and content management (self managed)
ADDITIONAL BUSINESS WEBSITE SERVICES
Business Website Hosting
Maintenance
Full site analytics