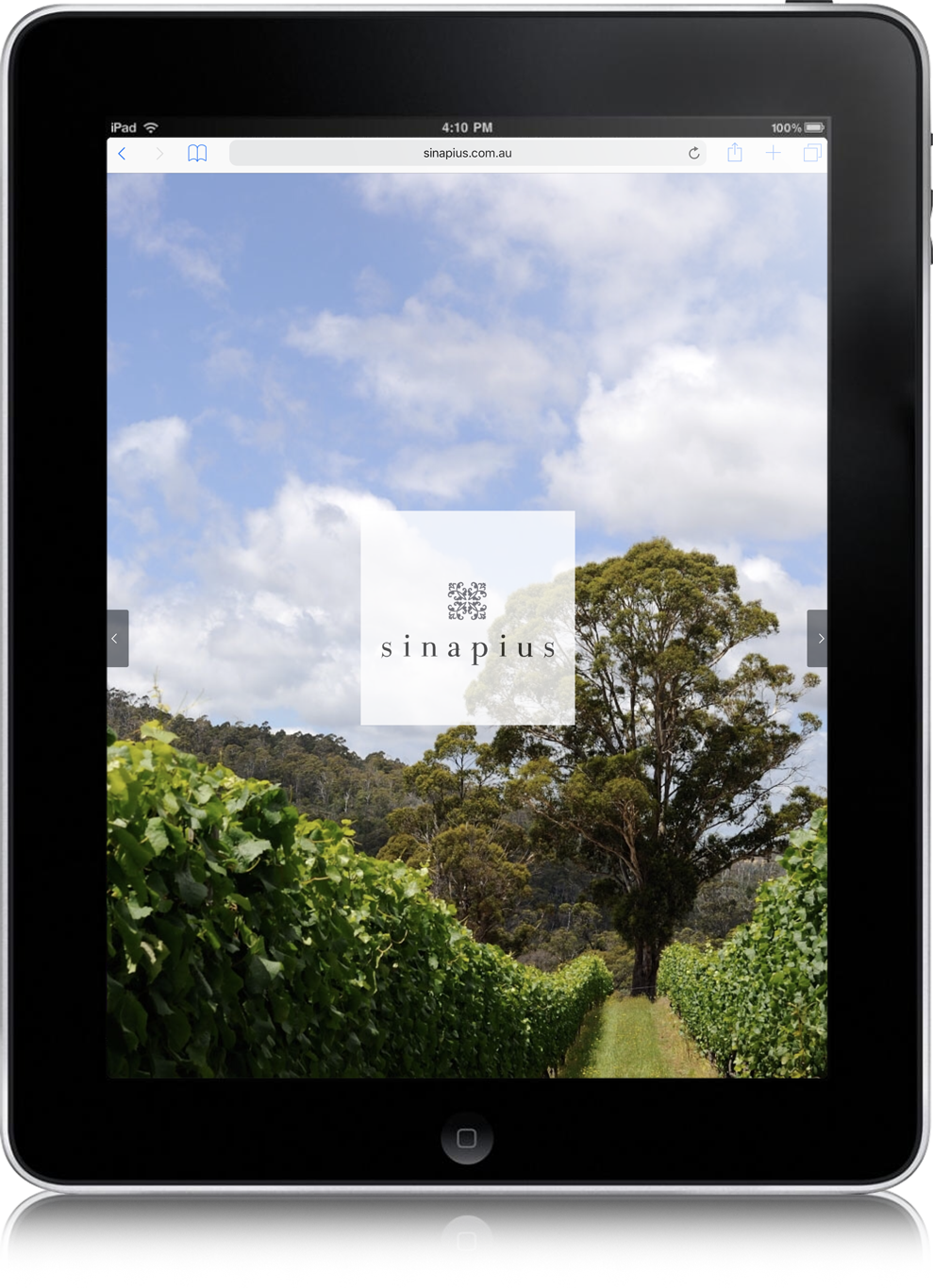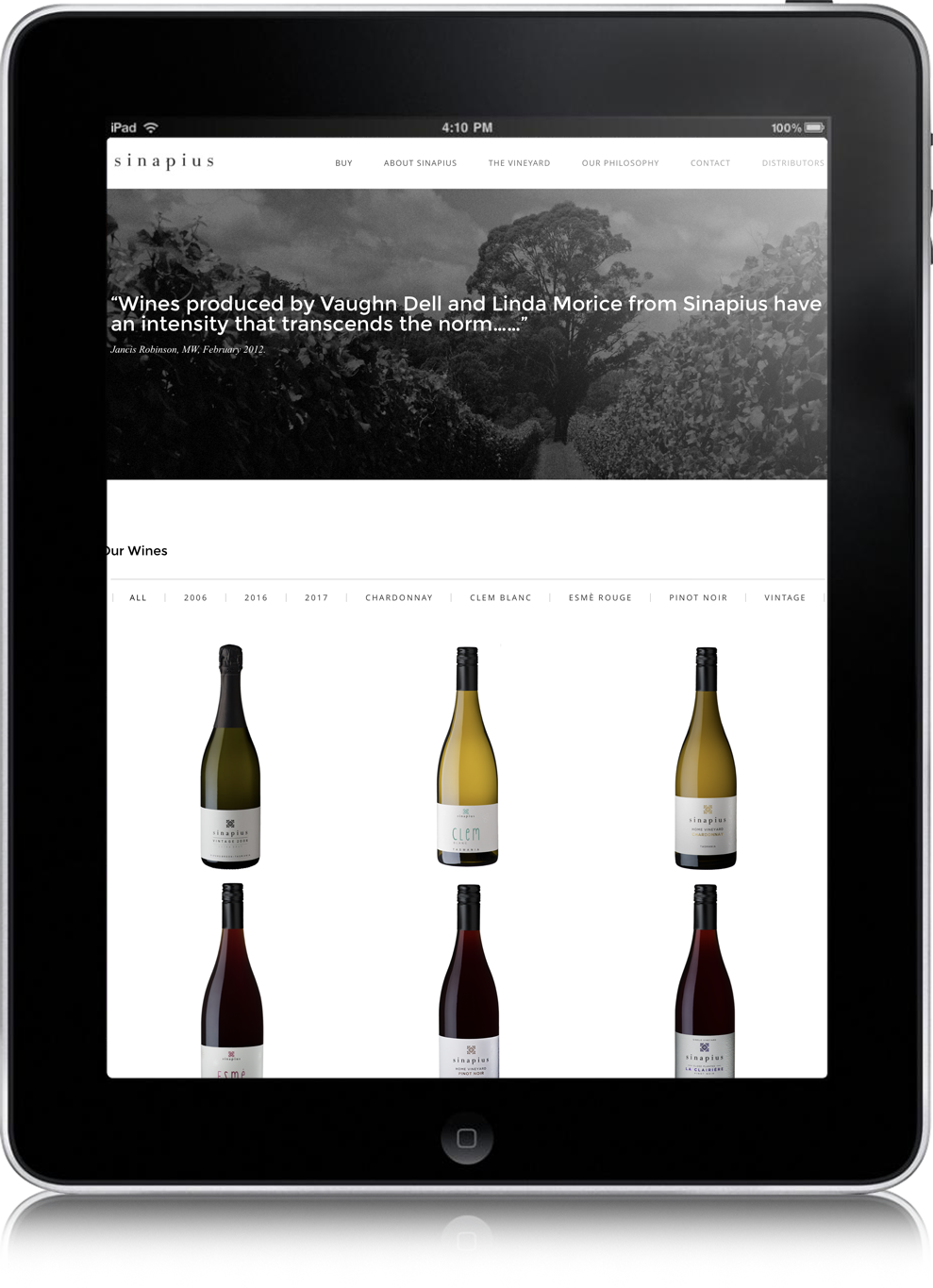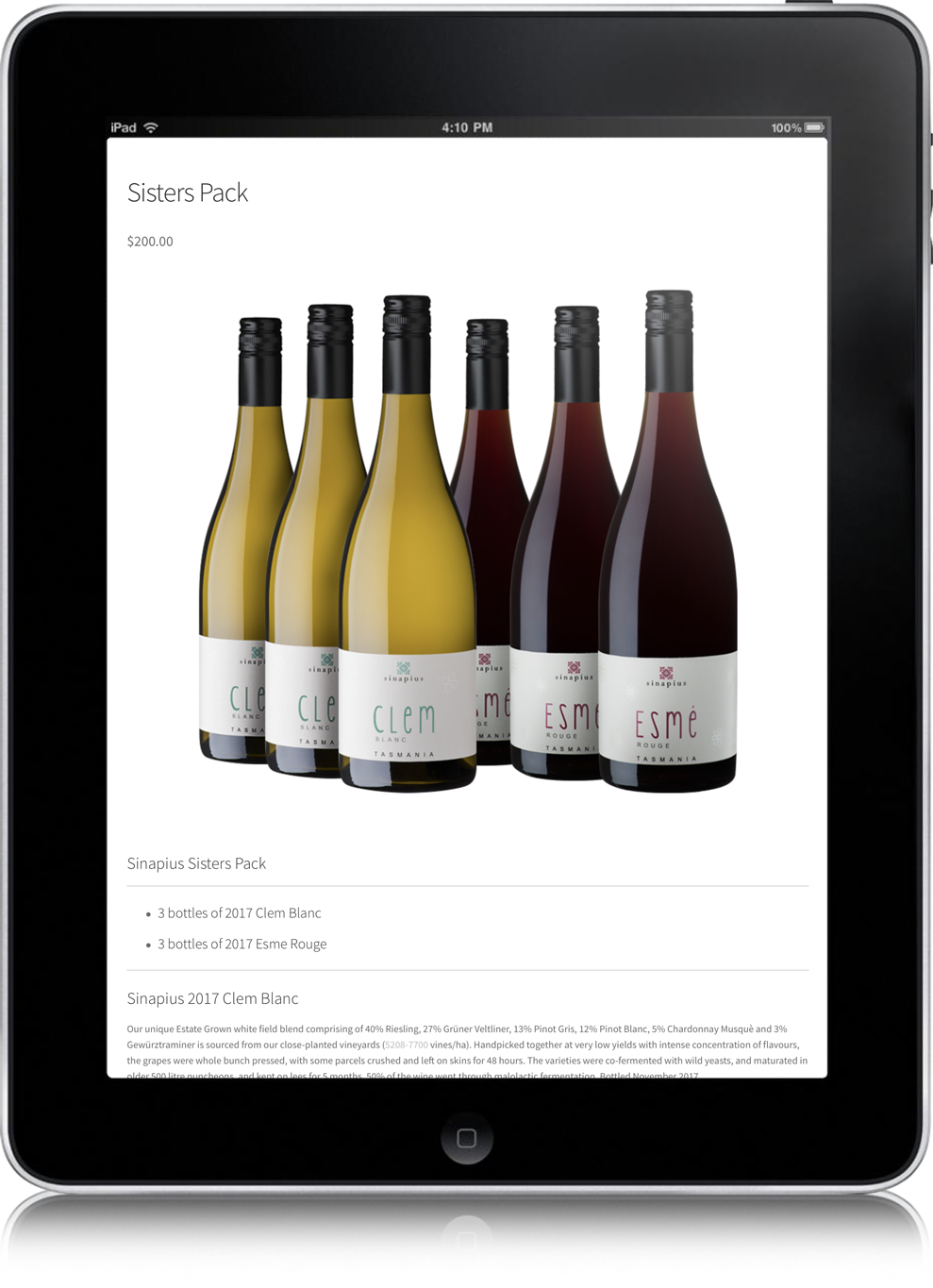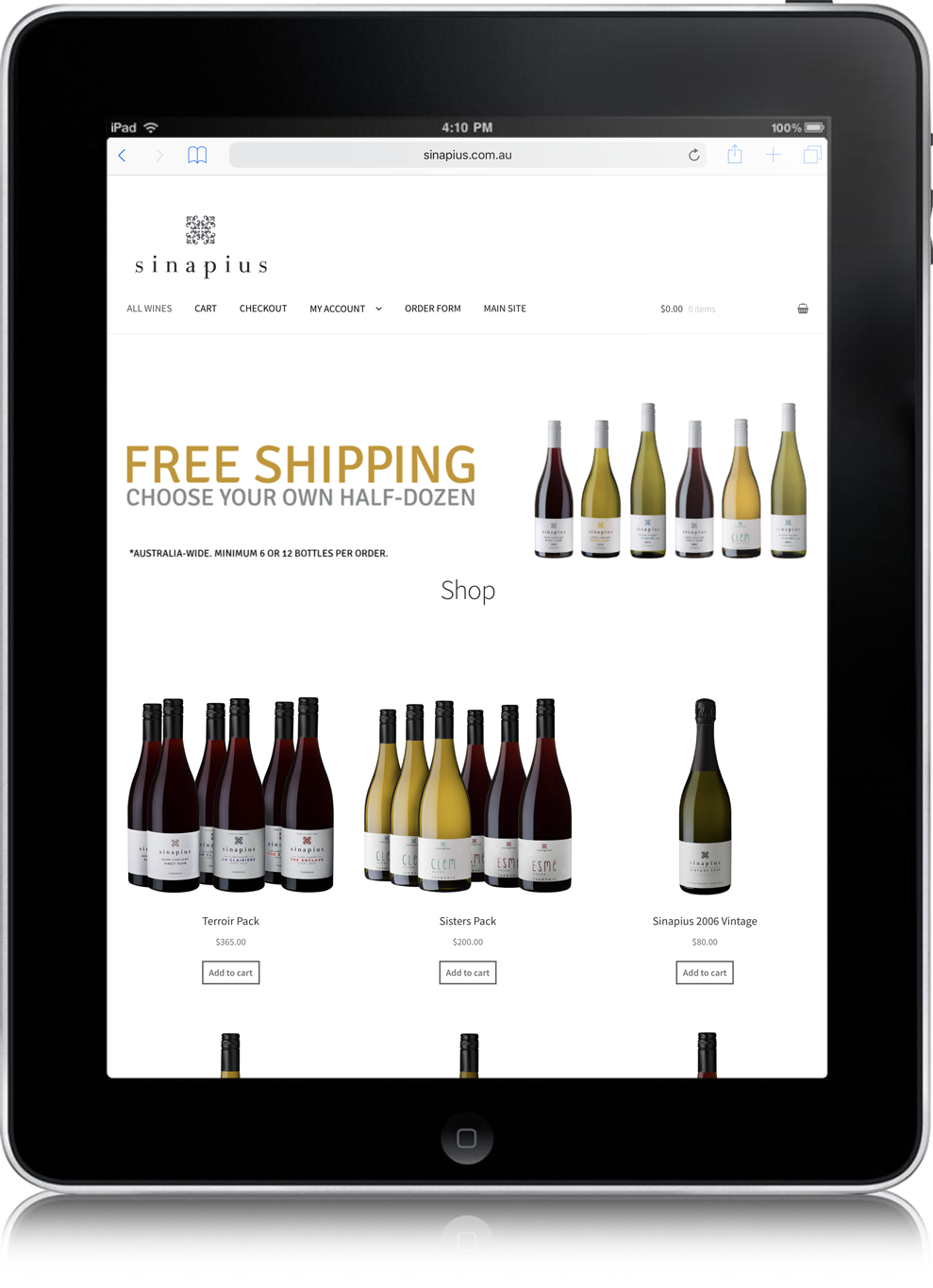 E-Commerce Website
Sinapius Vineyard, Pipers River, Tasmania.
We approached Sinapius Vineyard to be a test-case for the development of a new template generated website product tailored to makers and producers of products located in regional Tasmania. Combining the acclaimed photography of Chris Crerar and the artisan product of Sinapius we developed an online showcase to educate Sinapius' customers about their product.
Read more about the E-Commerce solution we developed for their cellar door.