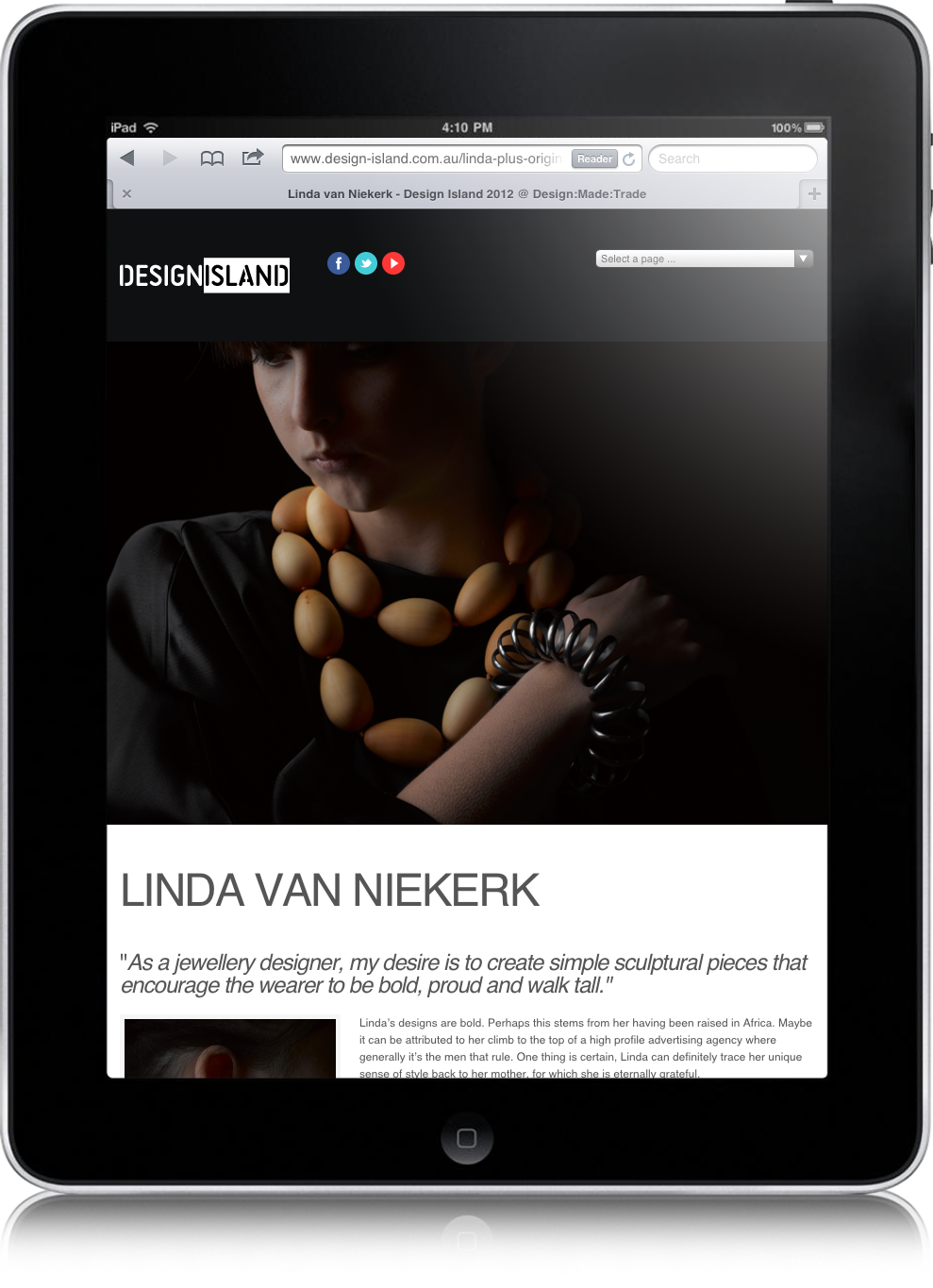 Event Website
Design Island, Tasmania.
_nology developed the event website for Design Island, a national showcase of 16 leading Tasmanian designers organised by Design Tasmania. Shown in Launceston and Melbourne, the event was part trade fair – part exhibition, with the event website an integral part of the project.
The website was used as a media-portal pre-event and as a reference point post-event for ongoing marketing activity.
To integrate the event website into the stand, _nology used Quick Response (QR) codes to generate traffic to the website. The QR code tracking of the event website provided the organisers with information to tailor future projects.
A success both in the physical and virtual sense, Design Island was shortlisted for a Melbourne Design Award.
Peter Whyte Photography, a Hobart based photographer developed all of the imagery for use on the website and magazine.