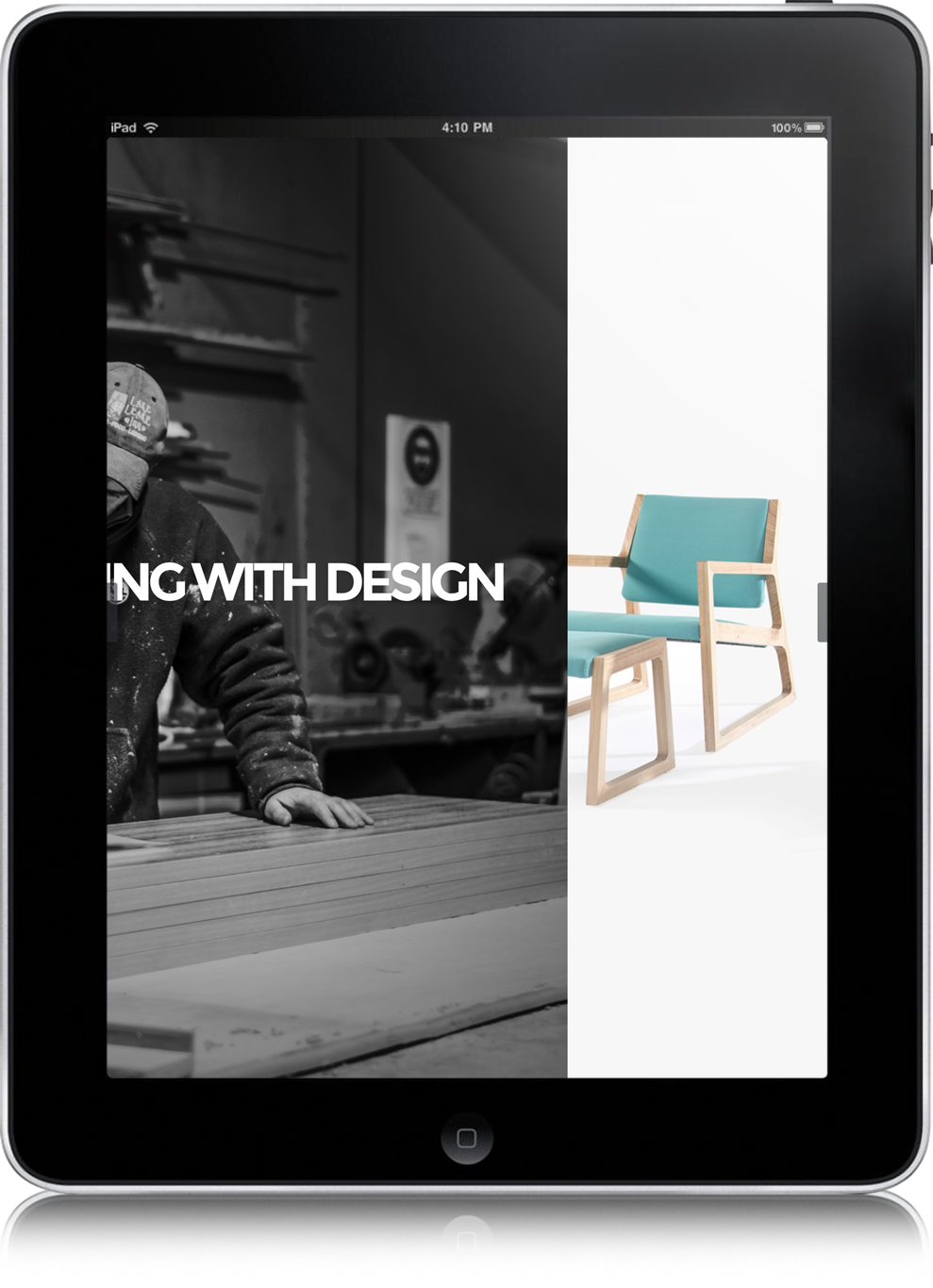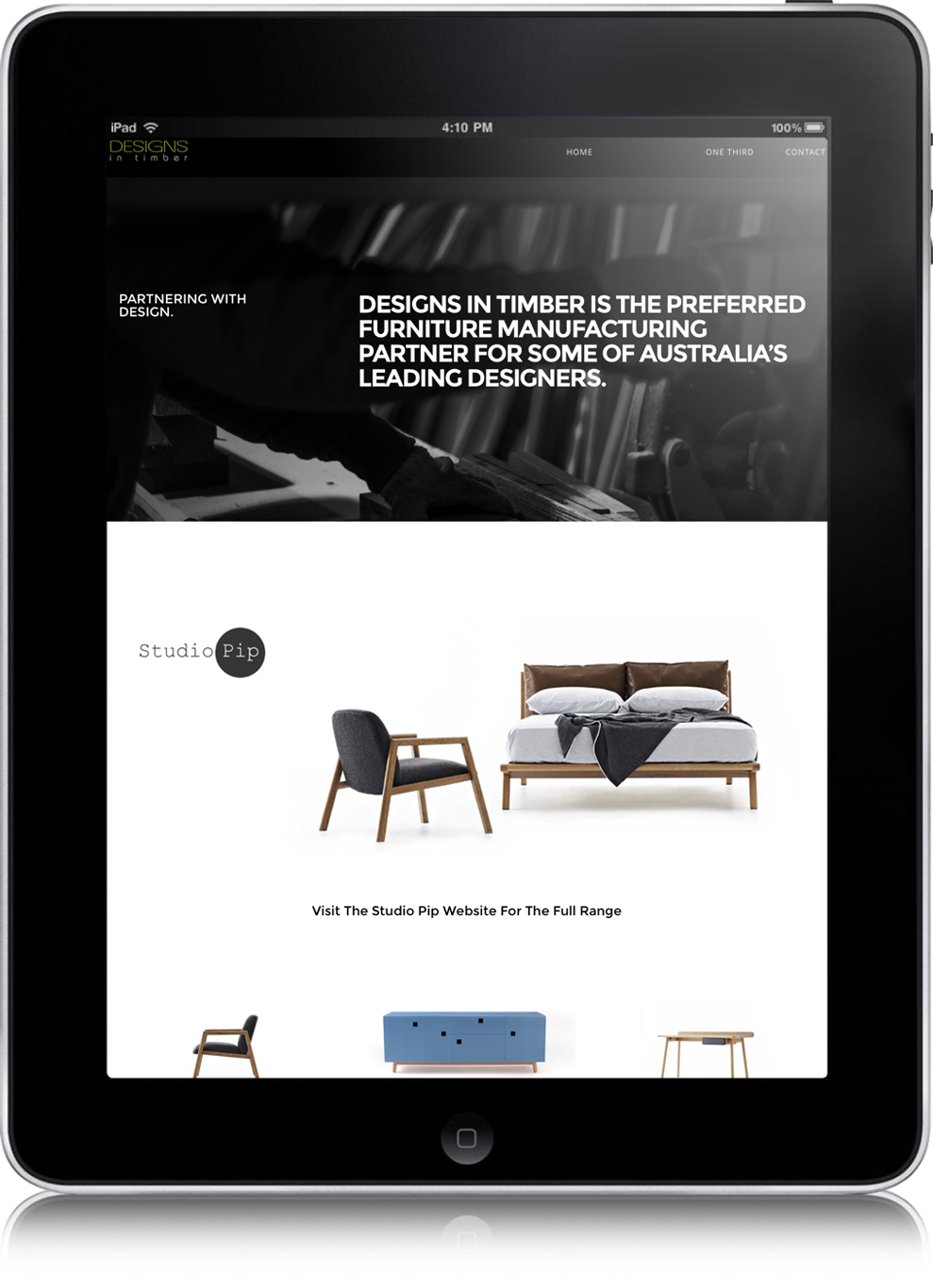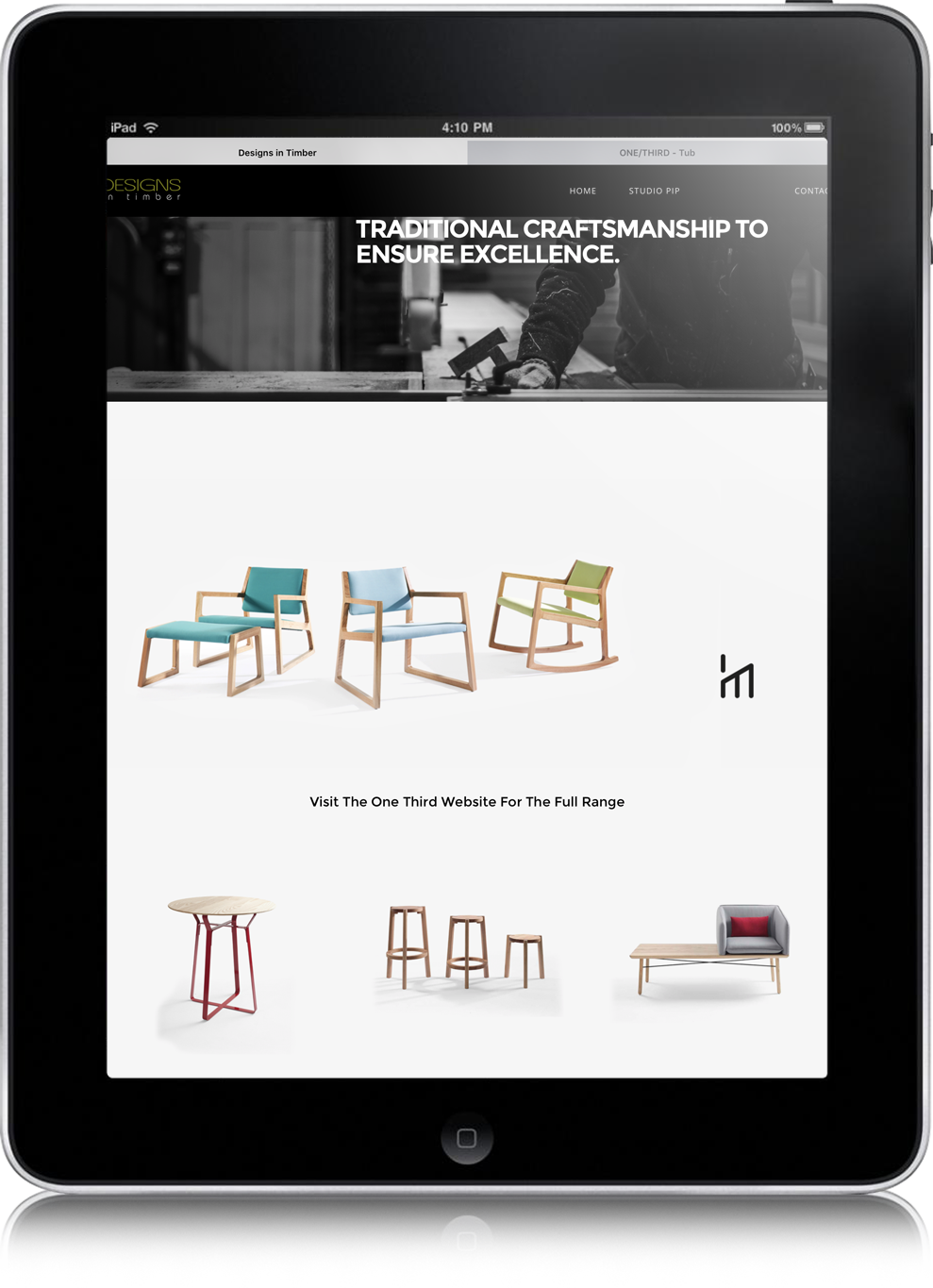 Business Website
Designs in Timber, Launceston, Tasmania.
We love working with a small business that push the boundaries of quality and design and Designs in Timber is a perfect example. Manufacturing furniture in Australia is difficult at the best of times but Designs in Timber has bucked the trend by engaging with Australia's leading designers to keep their business at the pointy end of the field.
Read more about the website we designed for Designs in Timber.