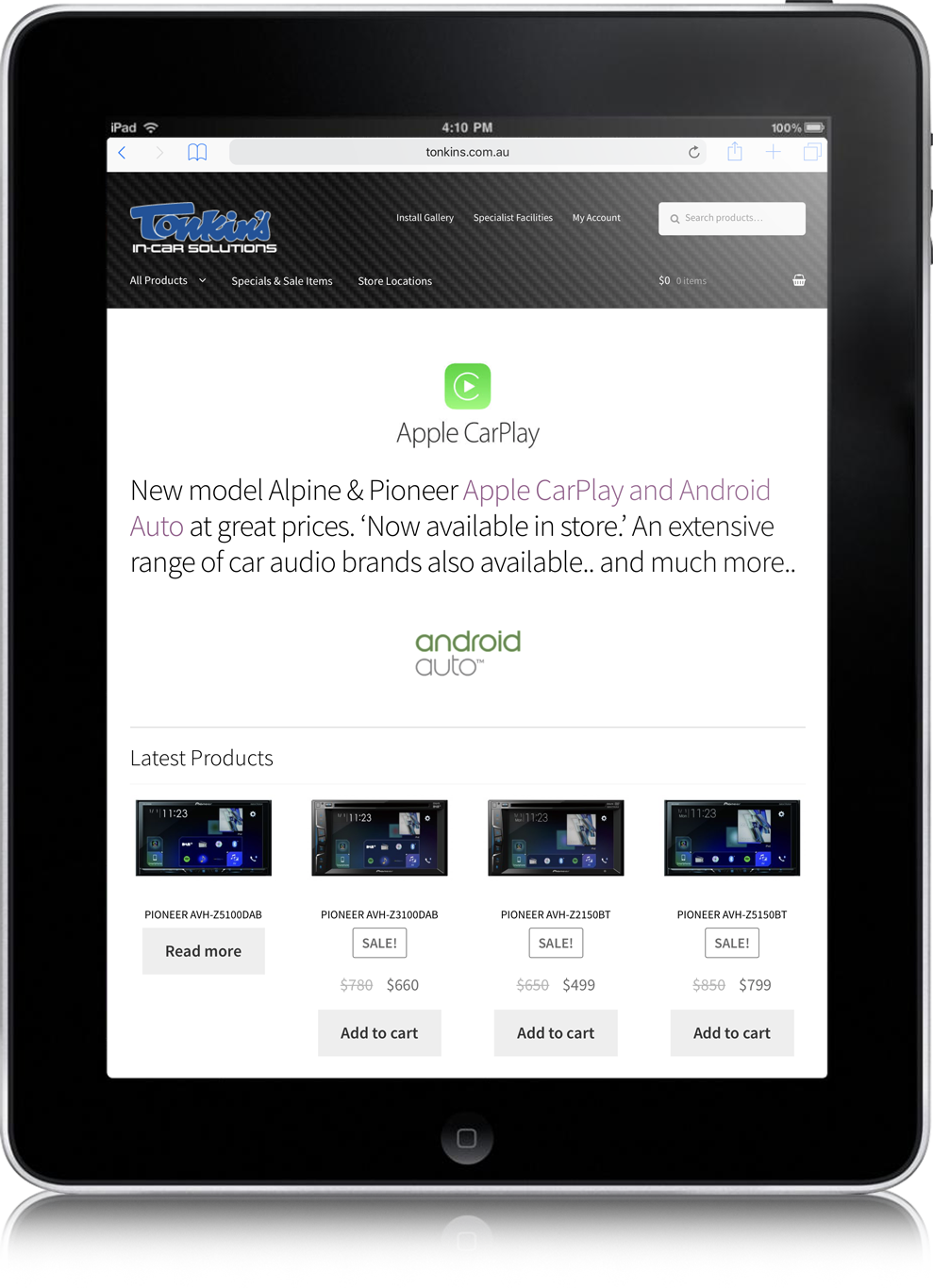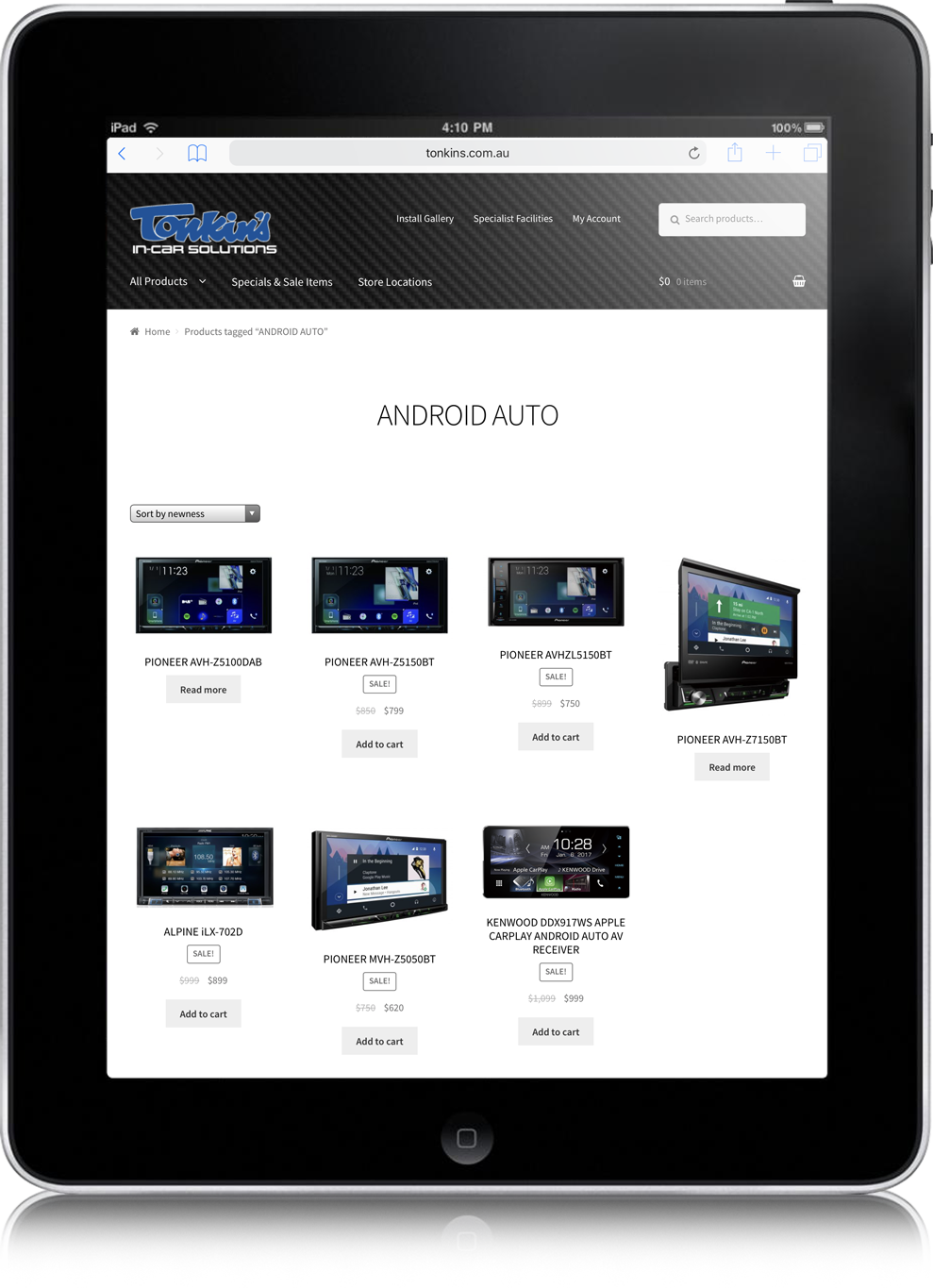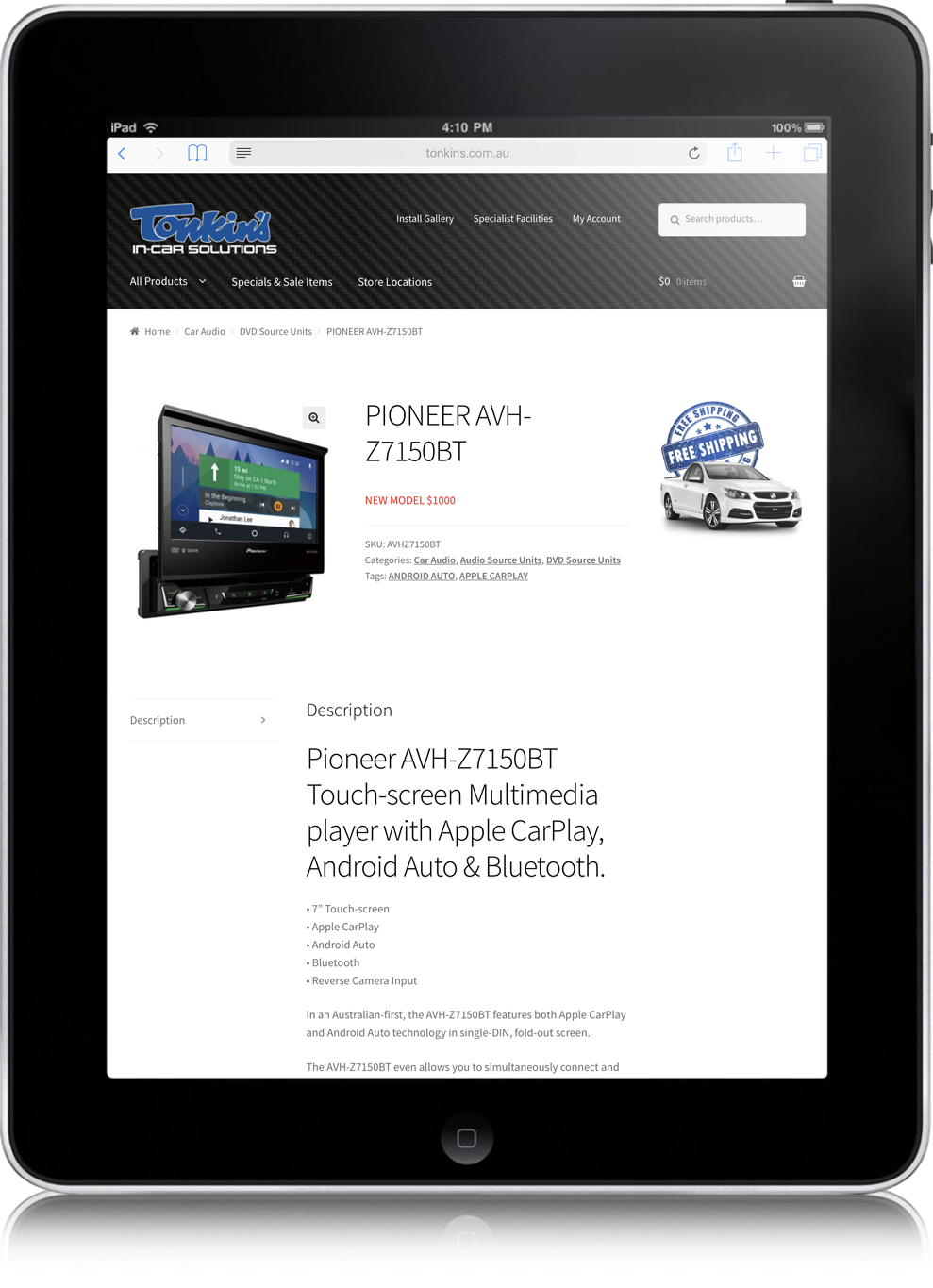 E-Commerce Website
Tonkin's In-Car Solutions, Adelaide, South Australia.
Tonkin's reputation has been built by delivering outstanding customer service in the retail and installation of specialist 12v automotive products for nearly forty years. They're proud to be recognised as one of Australia's leading in-car solution specialists. It is this reputation and commitment to customer satisfaction that makes working with Tonkin's a pleasure.
Based through out South Australia, Tonkin's are a household name with a rich and respected history they are now working on the second (almost third) generation of customer vehicles.