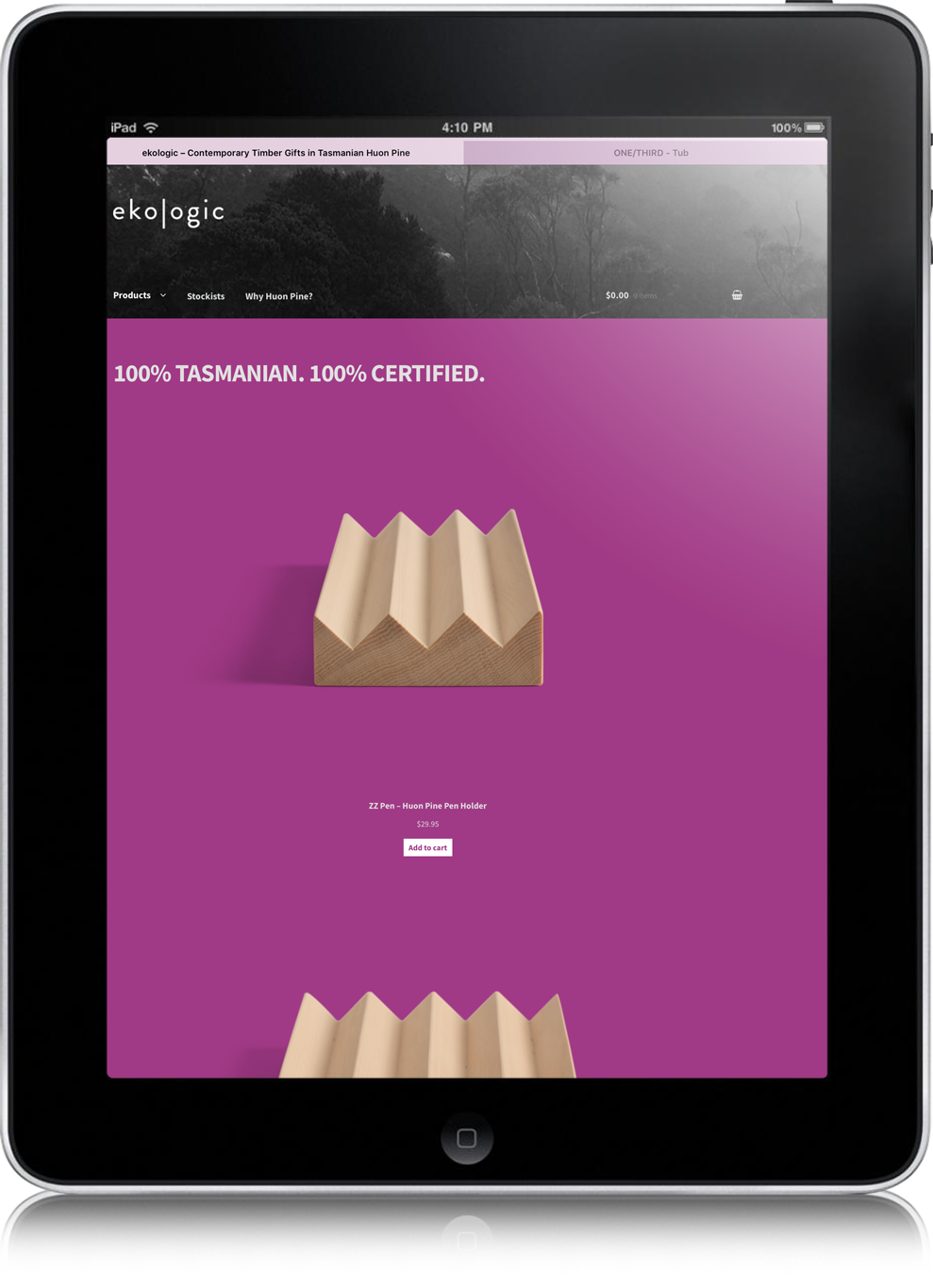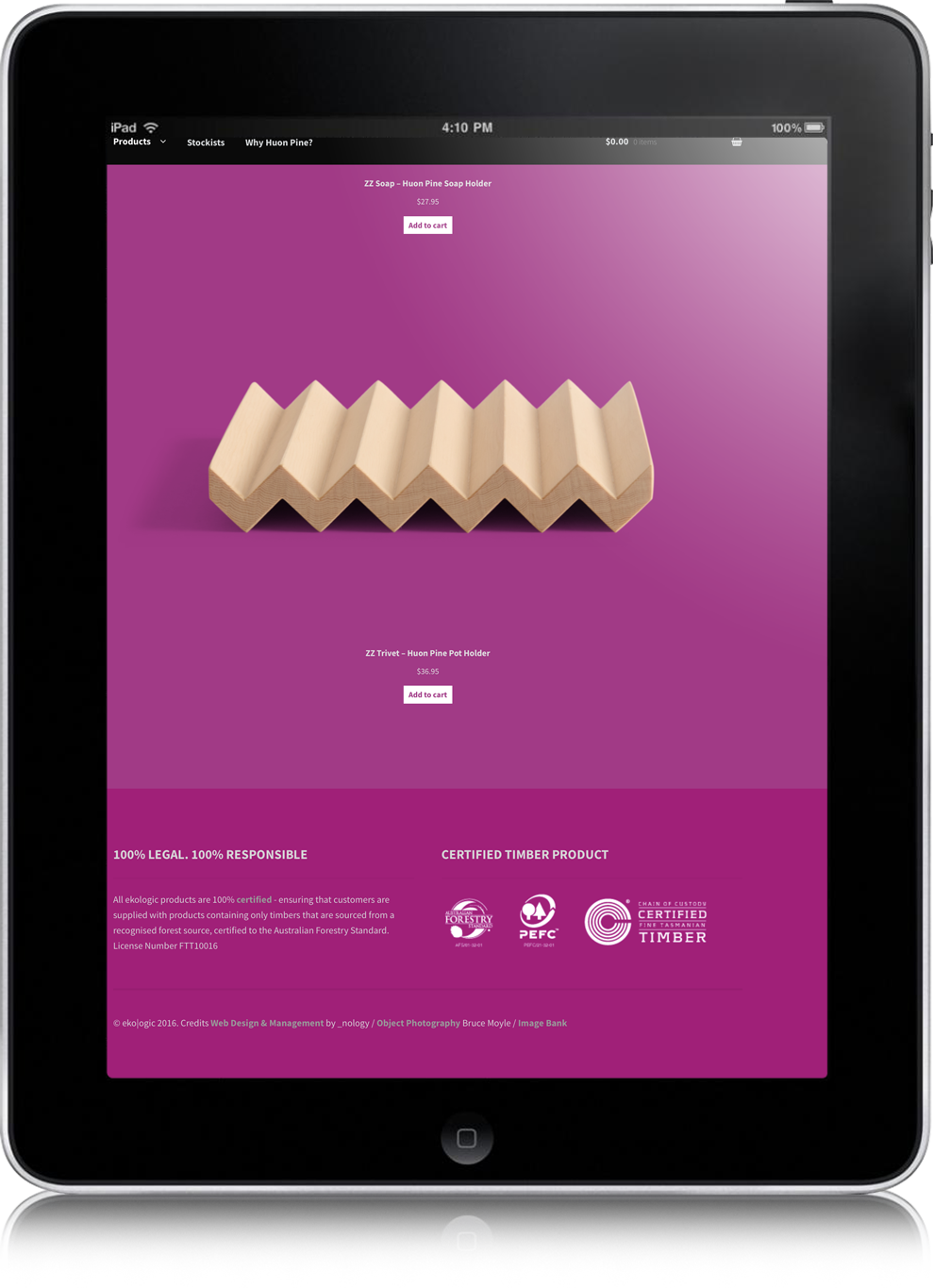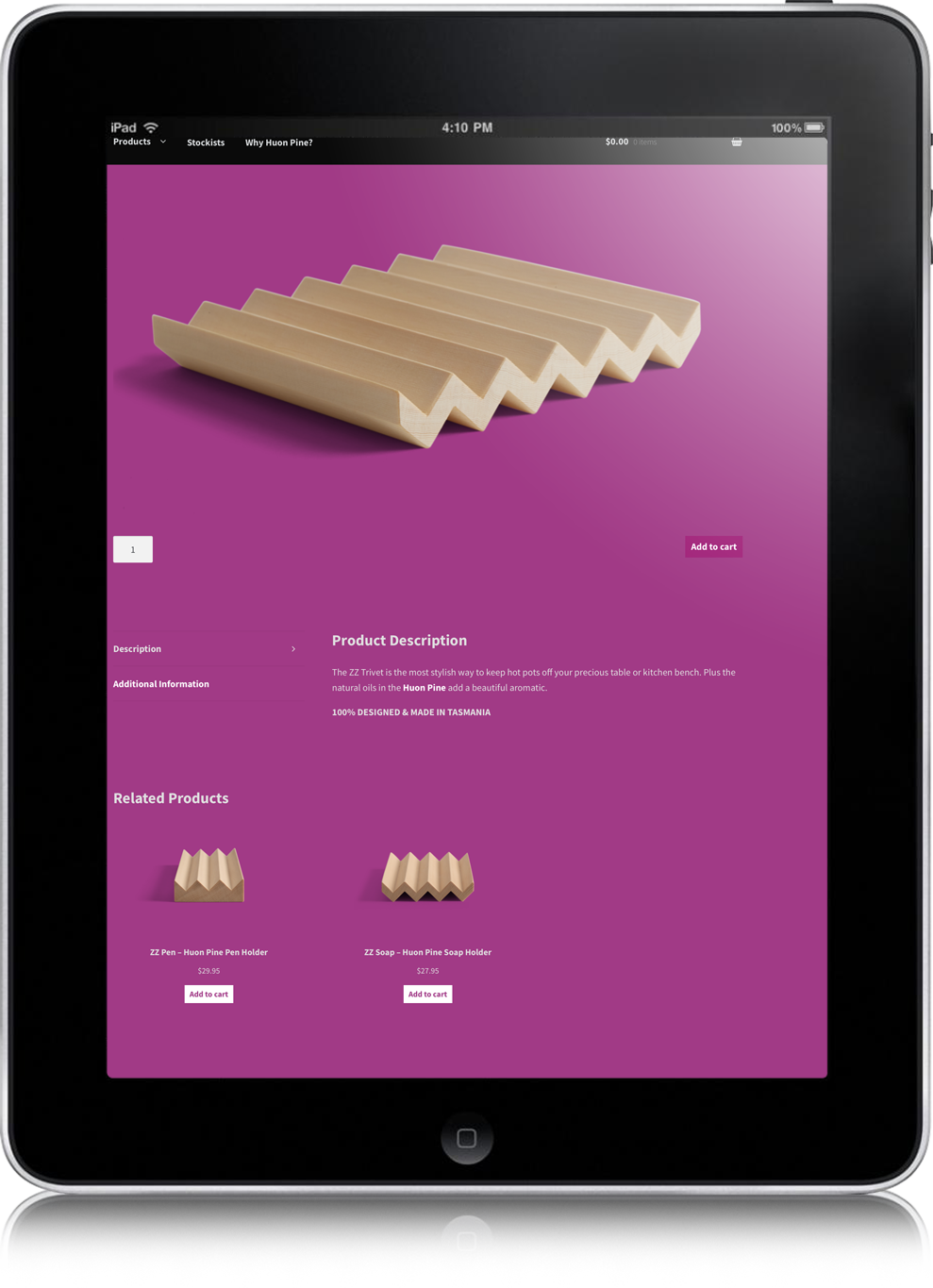 E-Commerce Website
Ekologic, Tasmania.
_nology worked with the new Tasmanian homewares brand ekologic to develop their branding, packaging, marketing materials and e-commerce website. Ekologic is passionate about promoting contemporary design in using discarded, reclaimed and salvaged materials. They are also passionate about promoting Tasmania and Huon Pine ticked all the boxes for developing a range of items for your home or office.
Using the foundation of 100% Tasmanian, 100% Certified _nology approached the development of the brand and associated materials with a clarity to focus on sustainability and make the product the hero. Packaging is kept to a minimum of material by using a post consumer recycled card and printing makes use of vegetable inks for minimal environmental impact.
The e-commerce web platform developed for ekologic is based on the widely acclaimed woo-commerce platform with simple integrations to ensure a unique brand relationship while achieving a functioning site across all devices and browsers. Simple, fast and affordable the website allows the objects to shine!